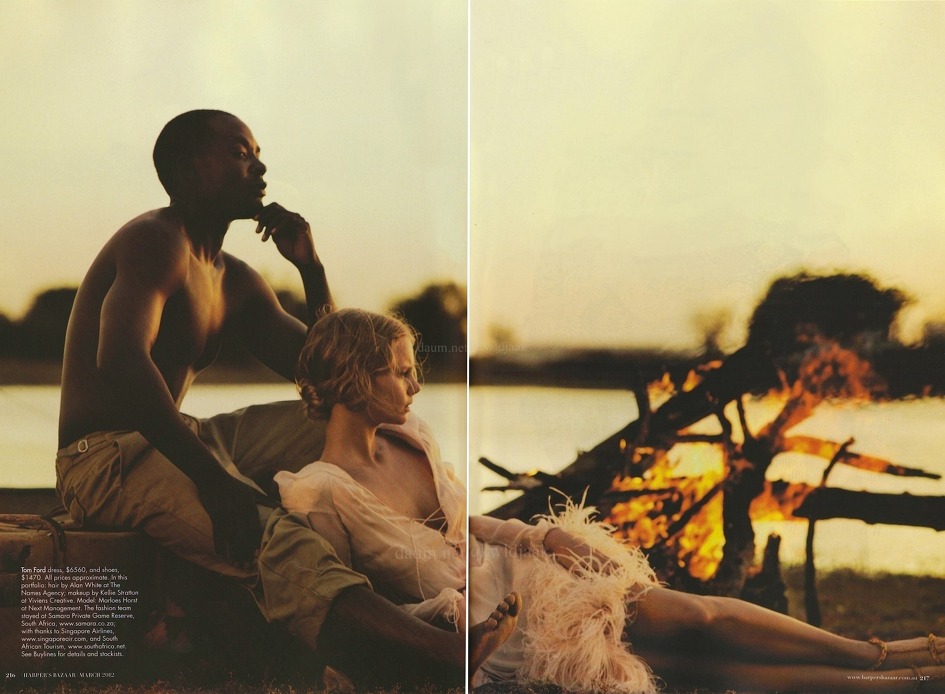 Whenever I look at the pictures of this amazing editorial,
I feel touched by their expressiveness.
Man and nature coexisting in harmony,
calm tension, intimacy and strong affection are the
concepts that come to my mind.
I can almost feel the warm, spicy breeze strocking my face.
I've been waiting for an editorial such as this one.
It brings fashion closer to reality.
What do you think?